So glad you're here. Just in time for Valentine's Day, I've opened my Etsy shop with a mini-debut of some spooky sweet bookmarks.
(I'll have links for you in the text here, but you can always find my shop links up top.)
AETERNUS is a hand-made crochet lace skull bookmark. It means "eternal, everlasting, undying." Stiffened cotton lace, Pitch Black and Blood Red options available.
TEMPUS is a pen and ink depiction of a bewitched grandmother clock, housing enchanted flora and magical nooks. It means "time," or the passage of it. Printed on 16pt card stock, with UV gloss front and satin-finish back. When I designed it, I hadn't intended anything to do with Valentine's day, but I did choose the plants according to symbolism that isn't totally unfitting: Bellflower for unwavering love, Fern for enchantment and sincerity, and Ivy for affection, endurance, and fidelity. (The lil shroomie is Amanita muscaria, which is poisonous but is also believed to be lucky, so take your pick there. 🙂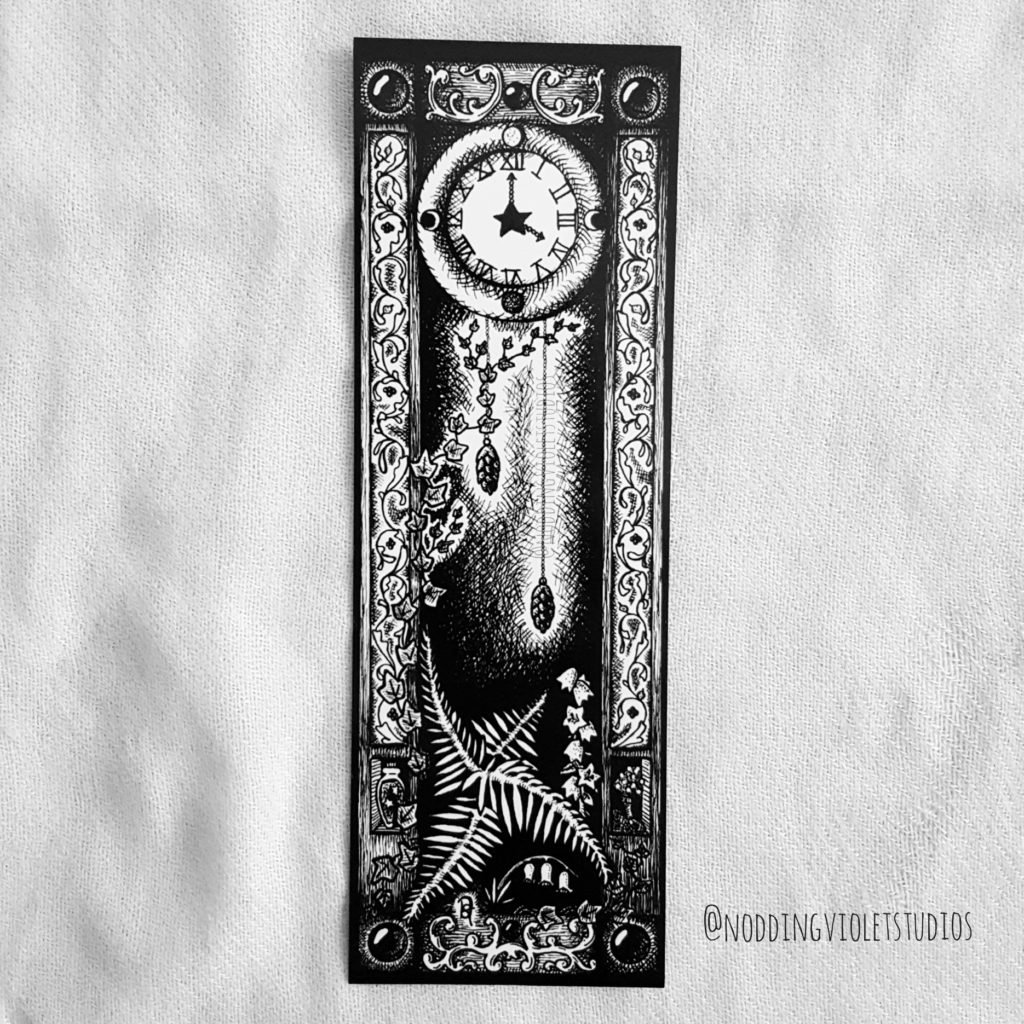 Some of the works you'll find in my portfolio are also available as high-quality archival prints from INPRNT.
I also have more pieces available on Redbubble – prints, cards, mugs, stickers, tote bags, and more!
Make sure you follow me on Instagram, where I post fairly regularly all week, and you'll get to see the newest stuff, and what I'm working on now.
Thanks for being here. I'm excited to share more with you.
Angela